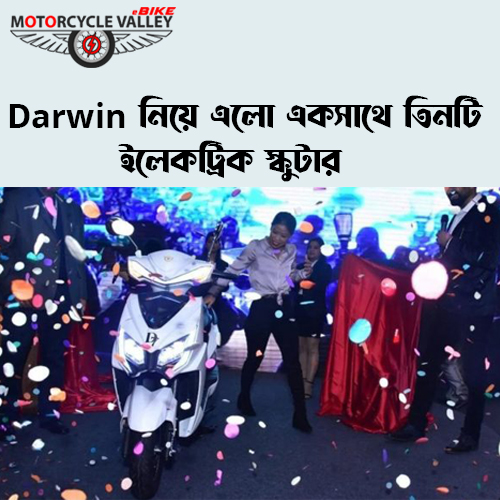 Darwin Platform Group of Companies (DPGC) brought their 3 scooters at a time. On November 22, they officially launched their scooters in the Indian market. Darwin Platform Group of Companies (DPGC) has given these scooters some interesting features that are enough to attract the young generation.
The features of Darwin's scooters are currently updated. Their scooters have more sophisticated features including muscular design, more range, keyless entry, regenerative braking, speed control, LED display, high quality suspension, USB mobile charger port. Darwin claims that the three scooters will give 70-120 km mileage on a single charge. Even scooters have the advantage of battery swapping.
Regarding the Scooters (DPGC), Dr. Raja Roy Chowdhury, CEO of the company, said, Darwin EVAT aims to contribute more to this electric renaissance. Our electric bicycle segment has emerged as a "class living product" that is accelerating the pace of greening.
Darwin has priced their scooters Darwin D5 at Rs 68,000/-, Darwin D7 at Rs 73,000/- and D14 at Rs 77,000/- respectively.
We are hopeful that these scooters will come to Bangladeshi market and will be available at affordable prices.